Contact us
---
Ask us anything!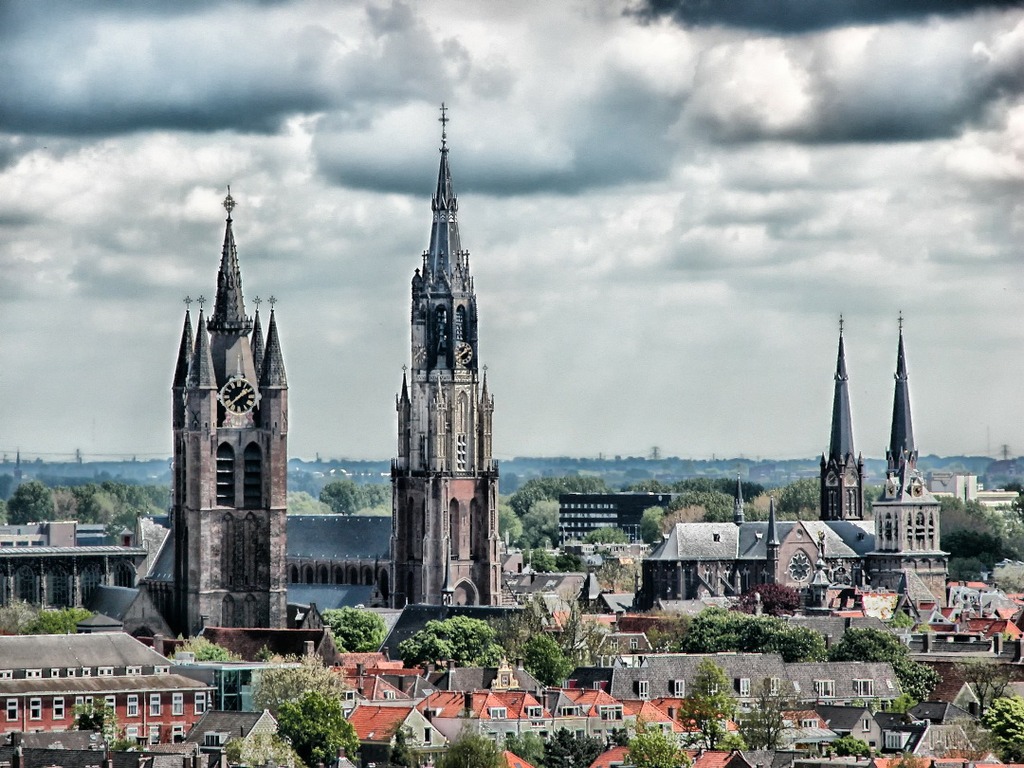 Delft,
The Netherlands
S[&]T CORP HEADQUARTERS
S[&]T Experts Pool - STEP
Olof Palmestraat 14
2616 LR
Delft
Netherlands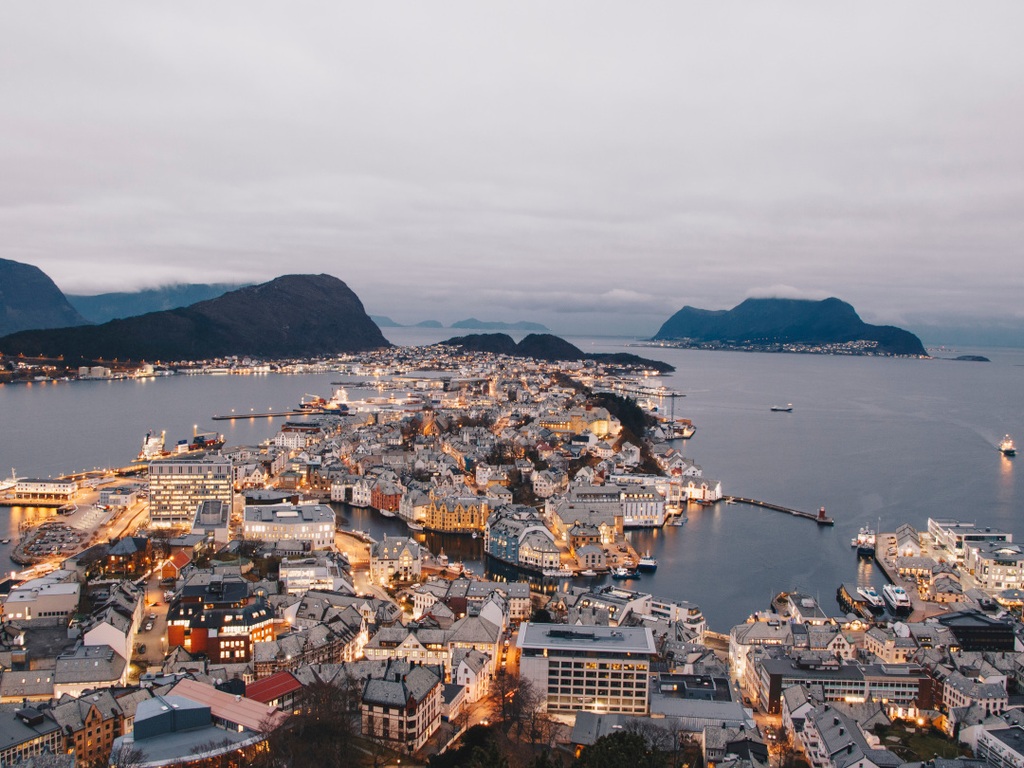 Oslo,
Norway
MESH
Tordenskioldsgate 6

0160 Oslo
Norway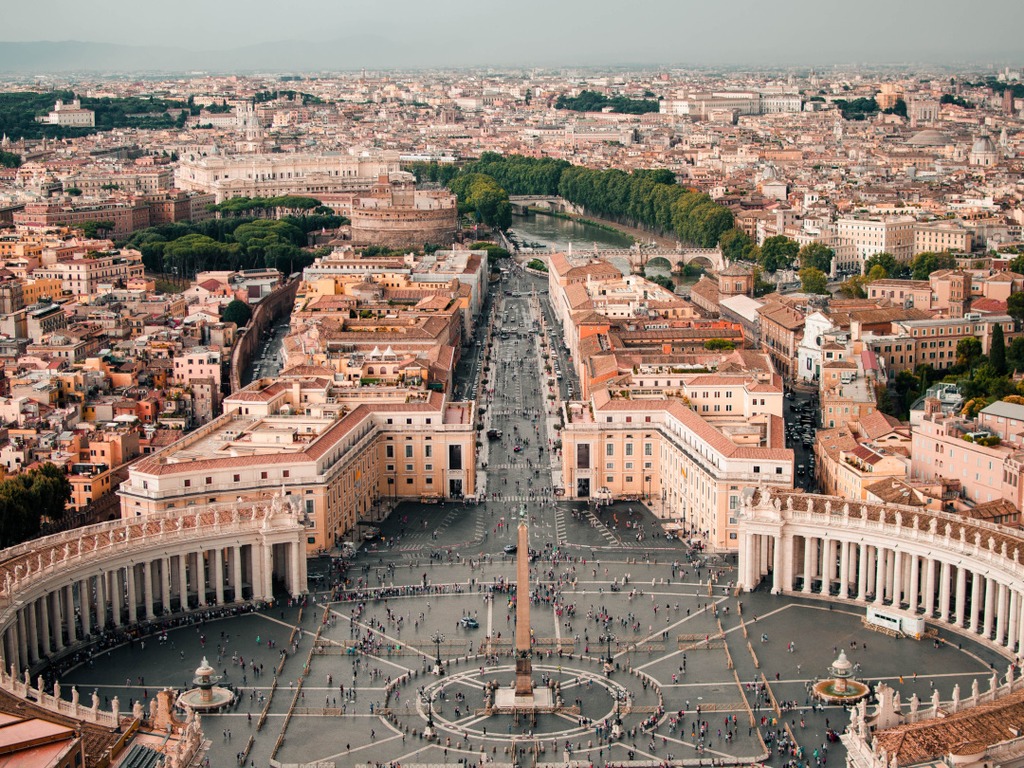 Rome,
Italy
Piazza Carlo Magno 21 00162
City of Rome
Italy

S[&]T everywhere

During the last 20 years, S[&]T Corporation opened two extra offices next to the Headquarters in Delft.
In Delft, we have a very "gezellig" office. That means cosy in Dutch, but they also use it for situations when an unidentified number of people are coming together, do things together and feel fine about it. Very much S[&]T!
You'll find the S[&]T Innovation Centre there, the S[&]T Experts Pool (STEP), and our Remote Monitoring and Satellite Data Services-offering Orbital Eye.
Our office in Oslo is filled with Earth Observation specialists, working on projects like DSI,
EarthCARE
and
HyperScout
.
The office in the eternal city of Rome is our newest addition. There, the closeness to ESRIN gives us a special edge in completing our projects.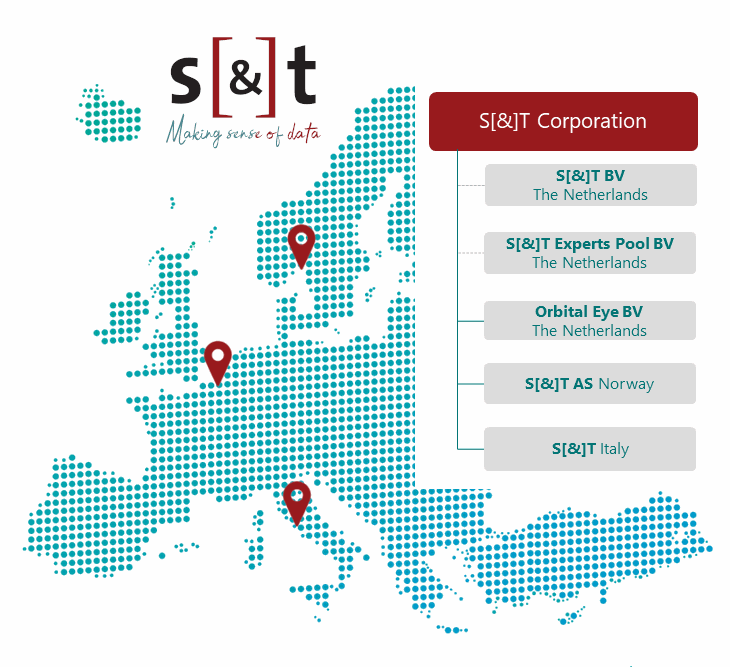 ontact us about anything related to our company or services. We work now mainly from home, but the phones are manned during office hours! Below you'll find the contact form too. We'll do our best to get back to you as soon as possible.
Olof Palmestraat 14
2616 LR Delft
Netherlands
Google Maps