Science [&] Technology
---
Making sense of data
Human engineering

We understand that engineers are people first, and we place importance and focus on ensuring that the whole picture makes sense for our colleagues and partners.
From stopping by with treats and team spirit during complicated delivery campaigns to being flexible for team members who need help accommodating personal situations, we know that having a motivated, focused team matters.
Allowing those who work for and with us to be human is part of what we believe gives us an ability to achieve the most together.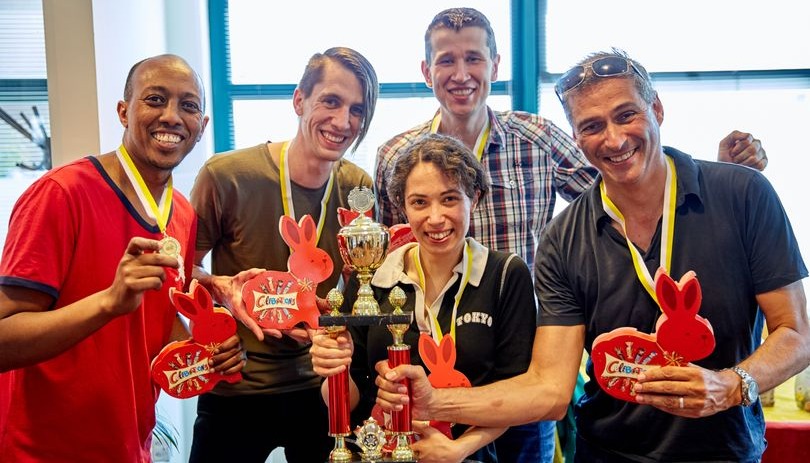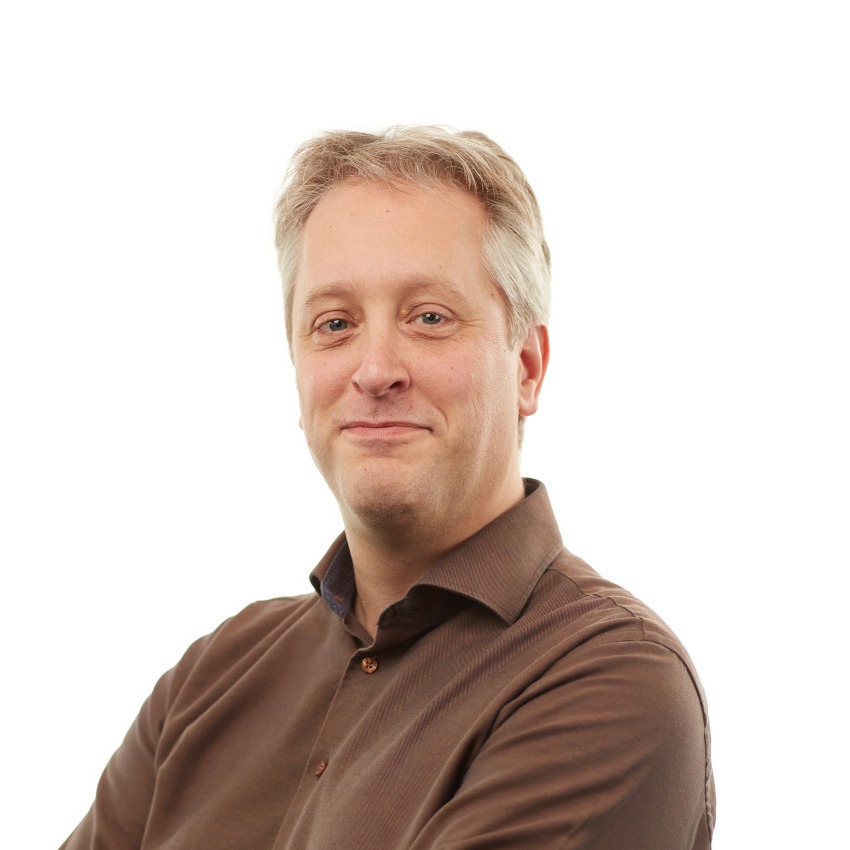 Sander
Project Manager and Lead Software Engineer
Sander has a crucial role in various Earth Observation related software projects: the Sentinel-5P Product Algorithm Laboratory, the Sentinel-1 Quality Control system and Automated Validation Servers for S5P-MPC and CAMS, among others.
Favourite project: SP5-PAL mapping portal, the atmospheric toolbox.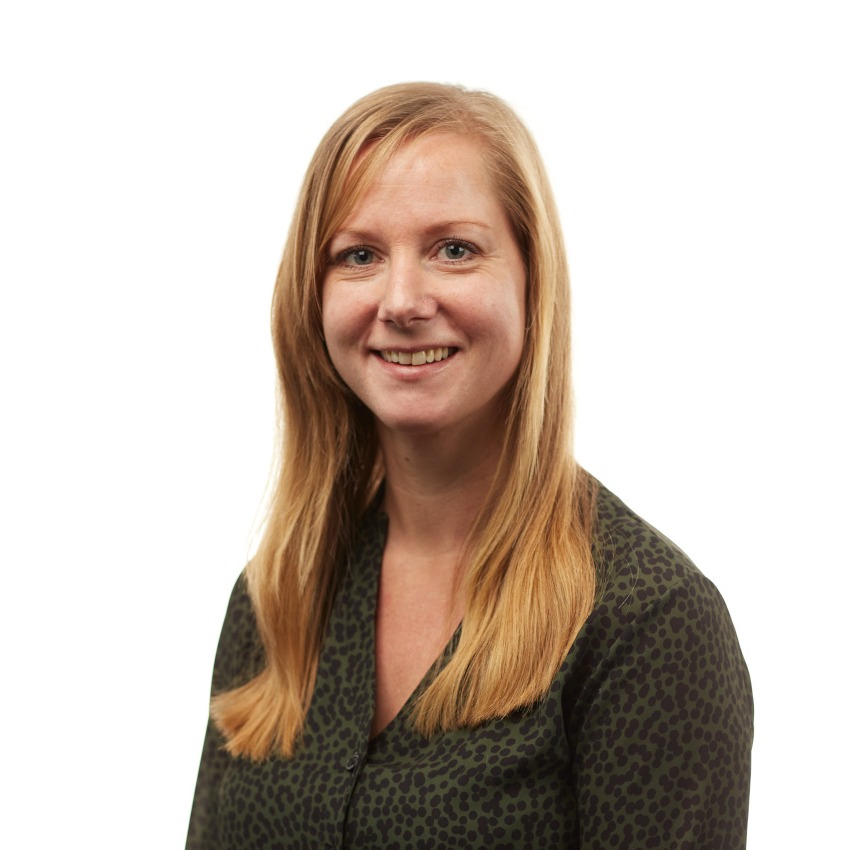 Jade
Manager Sales & Marketing, Account Director

Jade is responsible for all marketing and sales activities within S&T. In this role she leads a team of Talent Acquisition Consultants, Account Managers and the marketing team.
She is also part of her team and the regular contact person for a number of Key Accounts within S&T.
Favourite project: major pillar in the S[&]T 2.0 reorganization Ildikó
Marketing [&] Communication, PR and Events
Ildikó works on our internal and external communication channels with relentless enthusiasm. If you need to get in touch about a PR-related questions or about communication, feel free to find her with an e-mail.

Favorite projects: Video shooting, editing, directing for various S[&]T purposes. Jef
Talent Aquisition Consultant
Specialized in bringing highly educated specialist and technically complex challenges together. Active in Defense, Space, High-Tech, Scientific and Software related projects and industries. Always open for a good conversation about motorcycles and traveling - with coffee of course!

Favourite project: (nothing yet… just got here)
We love finding inventive ways to meet the social and technical needs of our team. Whether spontaneous or planned, we enjoy creating a comfortable atmosphere where our employees can thrive. Here are a few examples of things we do together!
Looking for a way to connect with us? Check out our upcoming events, and see if there is one that might fit your schedule.
Show [&] Tells
We like to make sure that both our internal teams and external partners have a chance to learn a bit about our latest projects. Show [&] Tells are informal events that we host on a semi-regular basis, to invite either internal or external groups to exchange knowledge, usually over a "biertje".
Use of Cookies
If you've ever been to S[&]T, it has probably involved "taart". While we always joke about the sugar rush involved, we do genuinely enjoy celebrating the small things with each other - as well as the big wins too!

Coaching
While we also help out with trainings and other ways to build employee performance, one key aspect that we always consider on a one-on-one basis is coaching. When one of our team members needs a coach, we try to be involved along the way so that we can help provide the best support possible.
Food Matters
It might sound silly, but food really matters at S[&]T! Whether it's making sure that our upstairs bar is stocked, bringing in pizza for an evening event, or making sure guests feel welcome at lunch, food is very important at S[&]T.
Cross-fertilization
One of the most fun aspects of working with the S[&]T team is the amount and versatility of ideas exchanged when we get together. Whether it's an employee taking his skills back home to El Salvador, or an idea to turn a graduation project into a spin-off, everything is possible, and it is all on the table with S[&]T!

Workshops
S[&]T'ers love being at the cutting edge of R&D, and we also love sharing our knowledge. Sometimes we see that a certain topic could use some in depth analysis, or that partners could use some tips and tricks, we enjoy hosting workshops. Built to answer specific needs, we pride ourselves on bringing R&D to those around us in creative ways.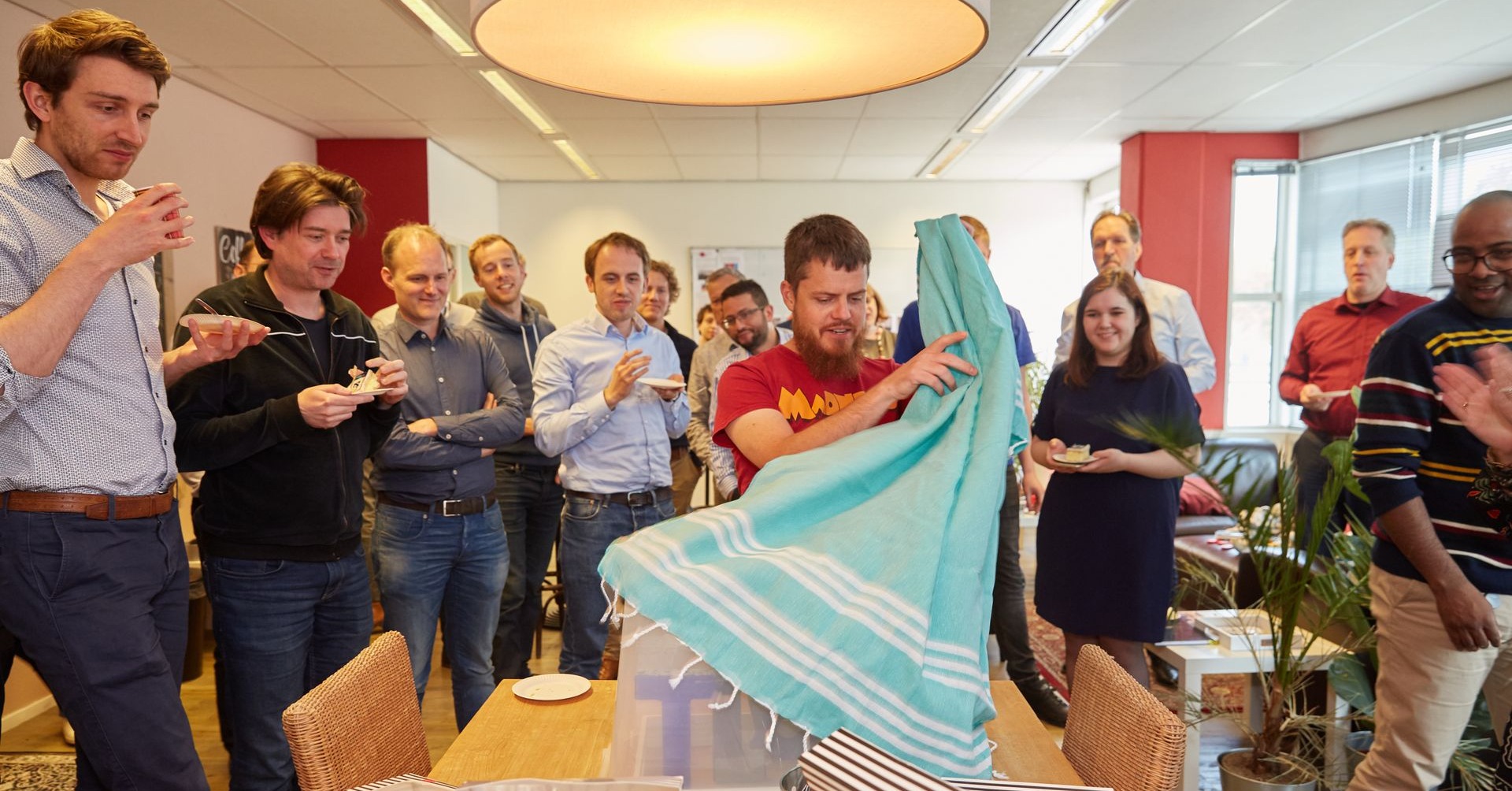 Meant to be at S[&]T
At S[&]T we believe in being personable, and professional. We support our colleagues and partners spending time on what they find most important. We accept that it's best for both the people we're working with and ourselves to only spend time on projects where there is mutual and equal motivation. We say some things are meant to be at S[&]T, because we know that our professional partnership will be stronger for the long run if we're open and honest about each party's interest in the short-term.

Choosing a partner
Looking for an experienced partner in your R&D endeavours? We are ready and willing to take on long, challenging projects together. Our flexibility makes us an ideal partner to find a tailored solution via our people, projects or products.