Human engineering

We understand that engineers are people first, and we place importance and focus on ensuring that the whole picture makes sense for our colleagues and partners.
From stopping by with treats and team spirit during complicated delivery campaigns to being flexible for team members who need help accommodating personal situations, we know that having a motivated, focused team matters.
Allowing those who work for and with us to be human is part of what we believe gives us an ability to achieve the most together.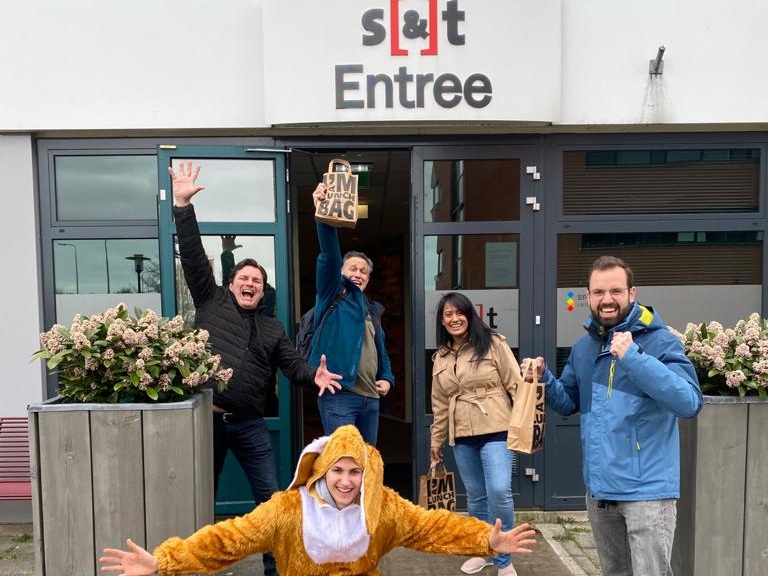 Diversity [&] Inclusivity
At S[&]T you'll feel home and find the same chances and opportunities offered for everyone, regardless of their sex, origins, nationality, cultural background or what hat are they (not) wearing.
The focus is on balance between female and male colleagues, and that goes for origins and cultural background too. Our program "Women in Space" helped a number of female specialists to find a new challenge in S[&]T self or externally. The follow-up "TechWomen 2021" just started in June 2021. This program connects and supports the next generation of female leaders in (data)science, technology, technique and science. It'll help them go further in their careers, go after their dreams and become role models for women and girls in our society.
We are working on our numbers: 37% of all colleagues are female (that's 60% in the Management Team!), while we work with 17 different nationalities at the moment.
S[&]T's Talent Development is focusing on active knowledge, skill development and knowledge sharing between colleagues. We use initiatives like the S[&]T Academy, the regular Show [&] Tells, Young S[&]T, individual education plans and online trainings.
Next to personal development, we build personal relationships with our "STEP"-pers, our consultants who work on-site at our clients. There are a number of events that are organized during the year to keep our affairs personal, and include everyone who works at S[&]T, like:
* Friday afternoon "borrel"
* Company trip to somewhere sunny every year
... and many more (ad-hoc, surprise) events!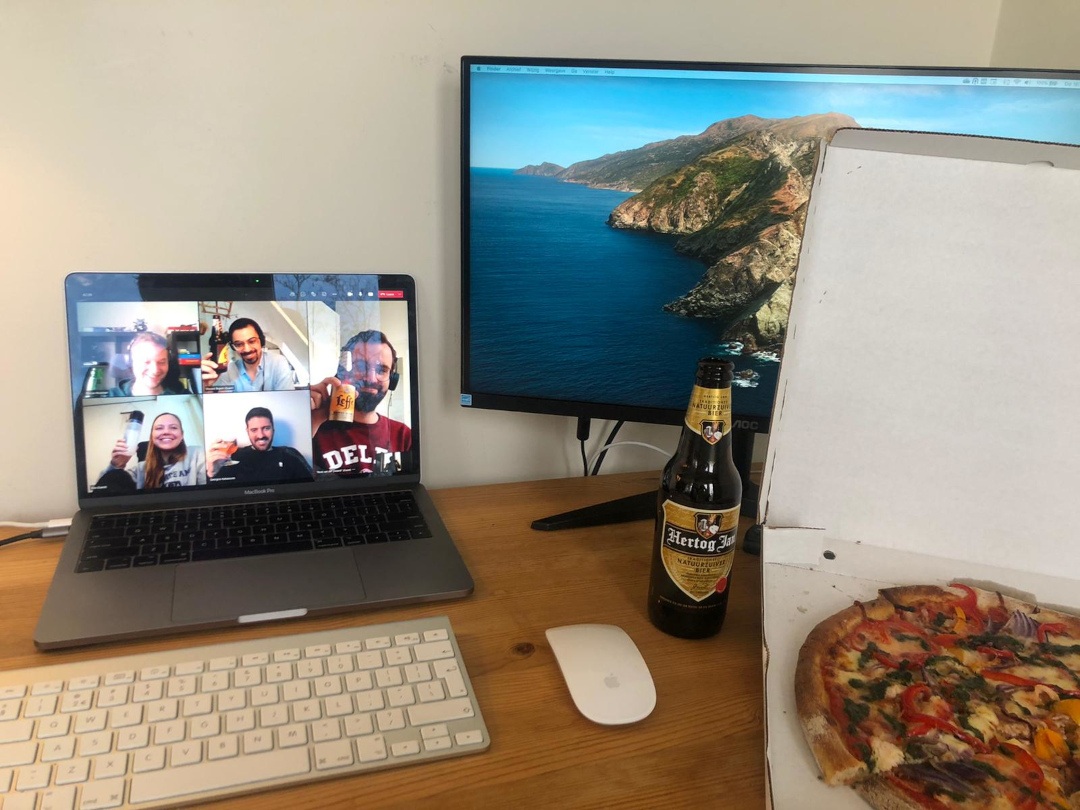 We love finding inventive ways to meet the social and technical needs of our team. Whether spontaneous or planned, we enjoy creating a comfortable atmosphere where our employees can thrive. Here are a few examples of things we do together!
Looking for a way to connect with us? Check out our upcoming events on our LinkedIn page,
and see if there is one that might fit your schedule.
Take the R&D journey
...with an experienced perspective.

Research and development projects are long-term investments, involving stringent requirements, formal interfaces, highly impactful project phases, and short-notice team scaling.


At S[&]T, we take on these challenges by being relationship-driven. We think not only about the first steps toward partnership, but the long-term mutual win. We offer flexible support R&D via project, personnel and product solutions. Our open communication style and informal atmosphere ensures that we are a dependable partner through thick and thin.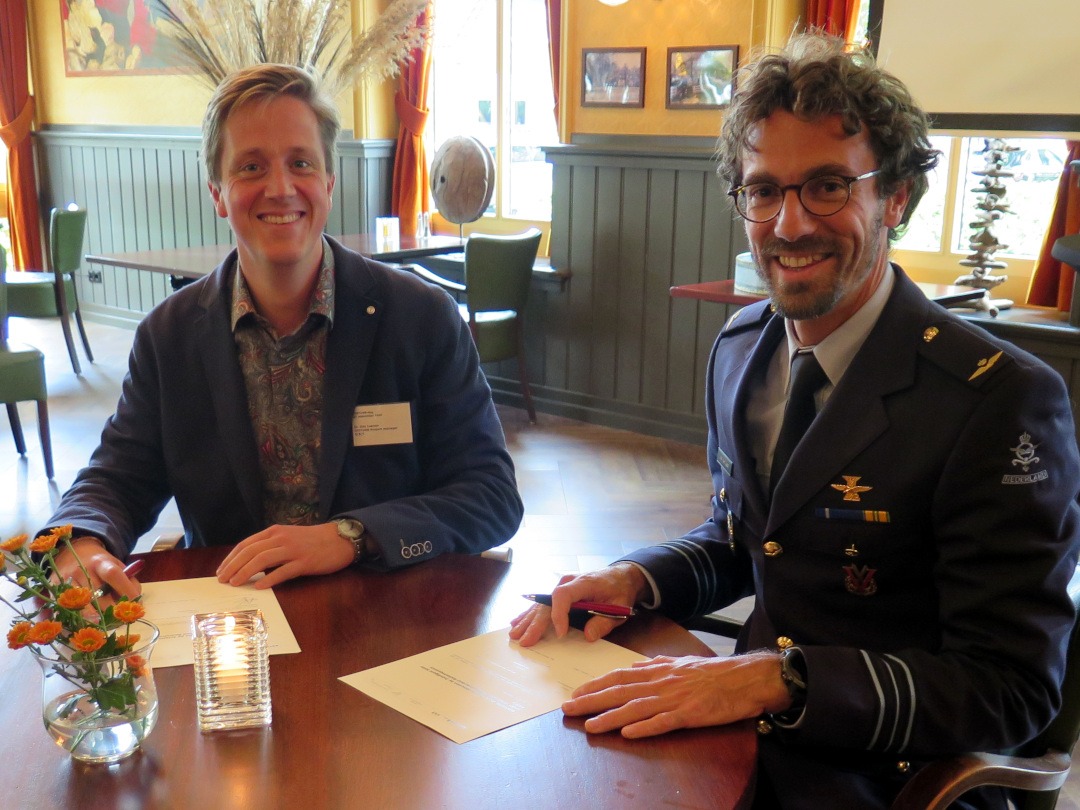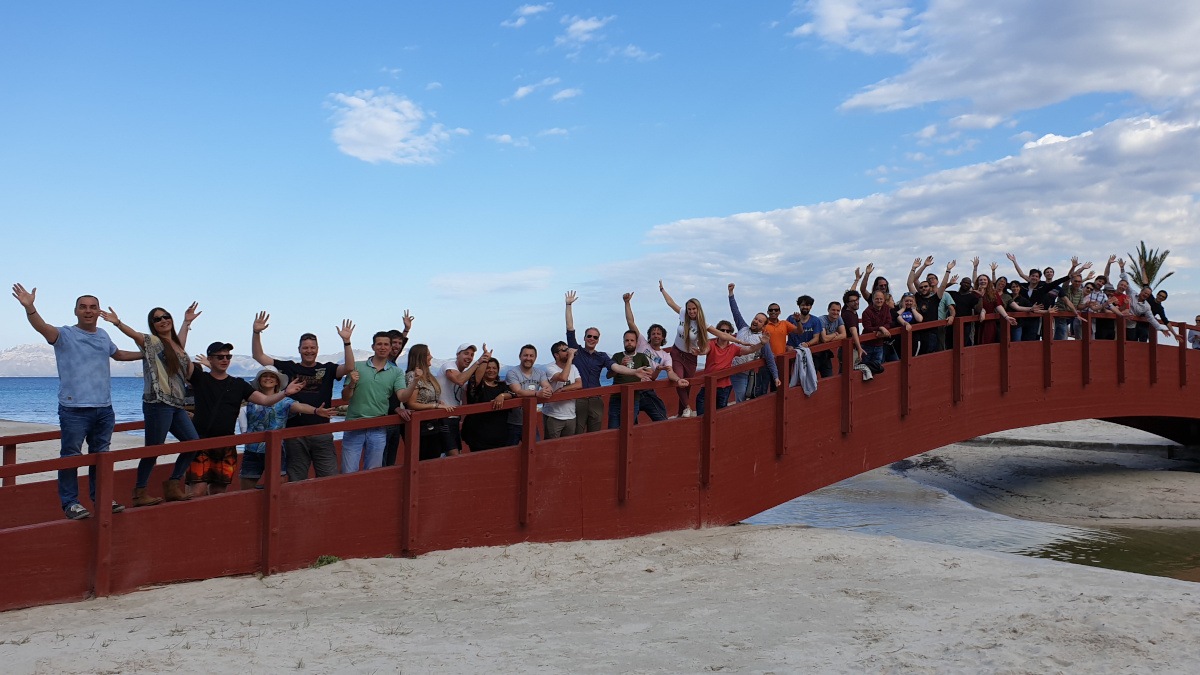 Career minded?
At S[&]T, relationships always come first, and we treat our employees like we would like to be treated. Smart people need flexibility, challenging projects, open communication and a motivating career path.
If you would like to choose your own adventure when it comes to building a role that is right for you, we've love to help you make your path both challenging and fun.