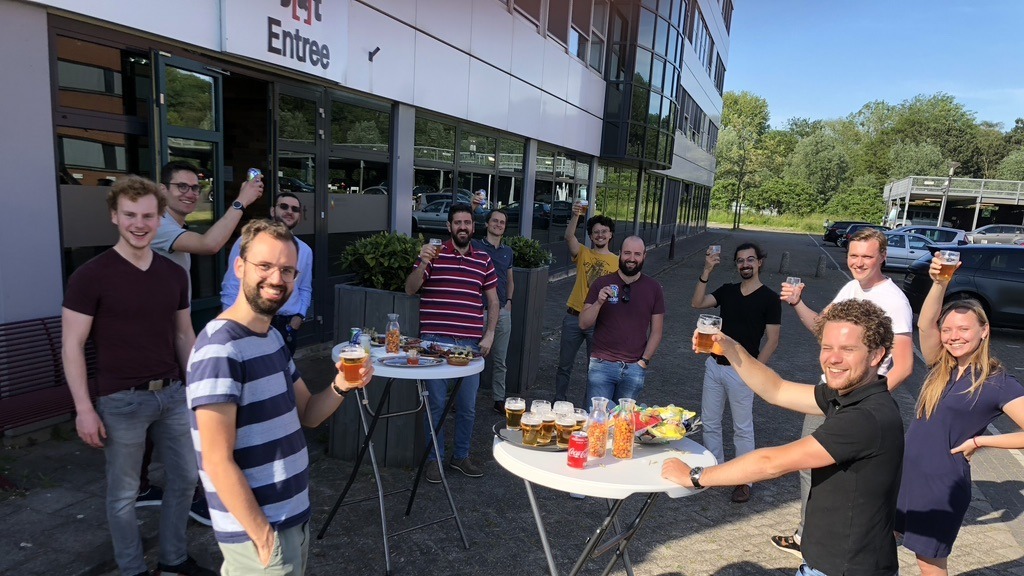 Thinking of joining S[&]T?
Here below are ten reasons to apply now!

1. Entrepreneurial Atmosphere
Have a smart idea? We love them! At S[&]T, you will be encouraged to be an entrepreneur. We can help you with the development and launch of your product and technology ideas.

2. Flexible teamwork
Our employees work at the time of day that suits them best. Some need to pick up kids from school, others just work more efficiently in the late afternoon.
Enjoy a free and flexible working environment!
3. Focus on personal growth
Our company offers you a wide range of career opportunities. We focus on personal growth in order to keep you motivated and challenged.

4. International environment
More than 25 percent of our employees come from outside the Netherlands, and many of our projects are done in cooperation with foreign companies. The result: interesting lunch conversations about other cultures and sometimes interesting trips to distant places!
5. Investment in long-term relationships
Long-term relationships are important to us and to our customers. Therefore, we will make sure your job is challenging, inspiring and rewarding and make decisions that are the right ones for you. Day after day, year after year.

6. Open and informal atmosphere

We like you to feel at home and comfortable. Have a question about something? No need for tedious arrangements and difficult meeting requests. Just drop by any time!
7. Possibility for everyone to excel

Everyone likes to excel in one or more areas of expertise. At S[&]T, you will be stimulated and coached to become one amongst the best in your field.

8. Work with cutting edge technologies

S[&]T works with cutting-edge and innovative technologies. We would like you to be the first to use them.
9. Time for fun!

We know that fun is an important ingredient for the success of our employees. That is why we invest in leisure activities and relaxing office facilities. Enjoy a Friday afternoon game of pool or have a beer in our bar!
10. Make a difference!

Slide title
Slide Description
Your work doesn't just end up in a drawer or a forgotten hard drive. Your work will actually be used to make the world a better place. What about creating software for satellites that really orbit around the Earth? Or how about using drone videos for security applications? Make a difference!
For the most recent S[&]T positions see our categories
here
, and choose!